75 Min. Classic HY Practice
HY stands for Hot Yoga, the 26 postures and 2 breathing exercises brought by Bikram Choudhury from India. This class is where a teacher practices and you joining, so a bit more fast paced than the 90 minute class and a lot less instruction. If you have never practiced before, don't be scared, just do the best you can. It all feels good!!
*This class may or may not have background music depending on the teacher and students.
This class is taught by:
Heininger
Star
Holly
Roberts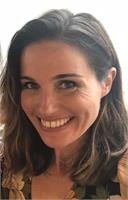 Henry
Eschle
Denver
Kaufman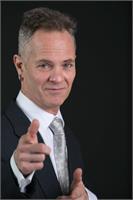 Denver is the sweetest!! He is magical and fun and sometimes he sings. But he is also a great writer and should tell you all about it!!
Megan
Gohlke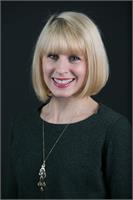 Megan is awesome!! She just needs to write her bio and you can know why she is so awesome!!
Ken
Schweiger
OLD GOAT WHO LOVES YOGA!!
And we love Ken! And he's married to Barb! Ken and Barbie!! Its like a matel dream.
staff
staff
Upcoming classes:
Monday, Dec 17
6:00 am - 7:15 am
with
Heininger
Star
Tuesday, Dec 18
6:00 am - 7:15 am
with
Holly
Roberts
Wednesday, Dec 19
6:00 am - 7:15 am
with
Henry
Eschle
Thursday, Dec 20
6:00 am - 7:15 am
with
Denver
Kaufman
Friday, Dec 21
6:00 am - 7:15 am
with
Megan
Gohlke
Monday, Dec 24
6:00 am - 7:15 am
with
Denver
Kaufman
Wednesday, Dec 26
6:00 am - 7:15 am
with
Henry
Eschle
Thursday, Dec 27
6:00 am - 7:15 am
with
Henry
Eschle
Friday, Dec 28
6:00 am - 7:15 am
with
Megan
Gohlke
Monday, Dec 31
6:00 am - 7:15 am
with
Ken
Schweiger
Tuesday, Jan 1
6:00 am - 7:15 am
with
Heininger
Star
Wednesday, Jan 2
6:00 am - 7:15 am
with
Henry
Eschle
Thursday, Jan 3
6:00 am - 7:15 am
with
Holly
Roberts
Friday, Jan 4
6:00 am - 7:15 am
with
Megan
Gohlke
Monday, Jan 7
6:00 am - 7:15 am
with
staff
staff
Tuesday, Jan 8
6:00 am - 7:15 am
with
staff
staff