Sarah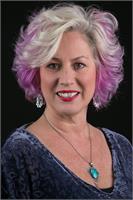 I came to the Bikram practice on the advice of my mother, who would go out to LA twice a year in the early 80's to visit a friend and practice Yoga with the young and exhuberant Bikram Choudhury. During a particular bad bout of depression Mom said, THIS is the cure for you! Two days later I went to my first Bikram class in Santa Fe, New Mexico with Ms. Emily Weinberg. I suffered through in all the wrong clothes, but my heart lifted 100 feet and my body was desperate for more. Within 6 months my depression and my fear of it disappeared, I was 30 lbs. lighter, and determined to go and study with Bikram, his wife, Rajashree and the senior teachers. I went to the Fall 2003 training and it was one of the best decisions of my life and could not be more grateful for how it has changed my life. It is easy to believe this practice has healed millions of people's lives because I have seen so many student's lives make 360 degree turns. This practice is truly amazing.
With great joy I opened Bikram Yoga Saint Paul in February of 2006. I have committed myself to teach with a balance between discipline, compassion, humor and austerity.
My love for the students, the yoga practice, teaching, and the teachers who work here has made my goal of serving the people of Saint Paul, a beautiful and enjoyable journey. I feel blessed in every class whether as a guide or student, always feeling the balance between the two.
Sarah instructs the following:
Bikram Yoga is an amazing 90 minute class specifically designed to work every muscle, bone, joint, ligament, tendon, gland & organ in the body. While improving strength, balance & flexibility, you will reshape & heal your body as well as relieve stress & tension. Additional benefits include the prevention of illness, injury and the limiting effects of aging. Students of all levels and ages benefit from this total body workout.