Christy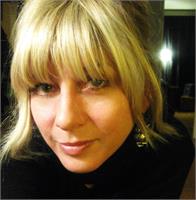 Hi, I am Christy Hunt one of your Vinyasa Yoga and Hot Yoga instructors. I've been a regular face at the Bikram studios of Saint Paul and Minneapolis for 10 years now. This practice has inspired me to learn and teach, so last year I completed my 200 hour yoga alliance teacher training. I have loved teaching yoga and hope to inspire you to new levels in your practice!
Besides having a passion for yoga i am also a devoted musician. I play guitar and sing for a couple of Twin Cities bands and one from Detroit, MI. I am also currently a DJ for a couple of Retro Soul Nights in the downtown Minneapolis club scene. I hope to see you in class!
Christy instructs the following:
HY stands for Hot Yoga, the 26 postures and 2 breathing exercises brought by Bikram Choudhury from India. This class is where a teacher practices and you joining, so a bit more fast paced than the 90 minute class and a lot less instruction. If you have never practiced before, don't be scared, just do the best you can. It all feels good!!

*This class may or may not have background music depending on the teacher and students.