Kaitlin S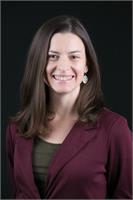 Kaitlin has been practicing yoga for 10+ years and teaching for 7. She gained upwards of 500 hours of teacher training certificationin Hot Yoga, Vinyasa, Restorative, and Hatha styles. She is a scholarly soul, and is self-taught in subjects such as philosophy, self-discovery, many modalities of healing, and is always journeying towards harmony within herself. She has a naturally encouraging and uplifting spirit that she embodies and shares with all of her classes. For two years she studied with Suzanne Green River, and is a certified practitioner of the Global Somatics process. With private clients, and yoga students alike, Kaitlin feels home in her heart and is a guide for others to come home into themselves too.
Kaitlin S instructs the following:
Bikram Yoga is an amazing 90 minute class specifically designed to work every muscle, bone, joint, ligament, tendon, gland & organ in the body. While improving strength, balance & flexibility, you will reshape & heal your body as well as relieve stress & tension. Additional benefits include the prevention of illness, injury and the limiting effects of aging. Students of all levels and ages benefit from this total body workout.




The teacher guides the class through the Bikram practice with grace and ease. Just a few postures are one set, so class ends in 75 minutes.




The asana flow from one posture to the next using the breath or pranayama to help transition and form discipline, concentration, and meditation. The Vinyasa practice is a wonderful way to enhance your Bikram Yoga practice and create even more strength and flexibility in your body.