Gretchen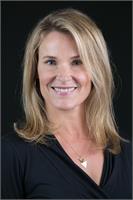 Gretchen instructs the following:
Bikram Yoga is an amazing 90 minute class specifically designed to work every muscle, bone, joint, ligament, tendon, gland & organ in the body. While improving strength, balance & flexibility, you will reshape & heal your body as well as relieve stress & tension. Additional benefits include the prevention of illness, injury and the limiting effects of aging. Students of all levels and ages benefit from this total body workout.




HY stands for Hot Yoga, the 26 postures and 2 breathing exercises brought by Bikram Choudhury from India. This class is where a teacher practices and you joining, so a bit more fast paced than the 90 minute class and a lot less instruction. If you have never practiced before, don't be scared, just do the best you can. It all feels good!!
*This class may or may not have background music depending on the teacher and students.