heather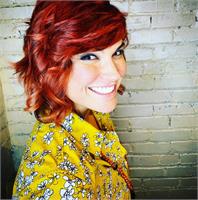 Heather is on a mission to let the world know that freedom is possible and it all starts with one person, ourself. Heather has been practicing dance and yoga for 20+ years and teaching for 2.5 years previous to joining Saint Paul Hot Yoga & Health. She is also a school teacher who has been incorporating yoga for children in her classroom since 2006. Heather has a Buti Yoga Certification and found the yin to the Buti yang, in January 2019 with a DEEP Certification. By July 2019 Heather will be certified in HotCore, Buti Bands + Buti Sculpt Certifications, as well as Vinyasa Flow and Hot Yoga (200 HR YTT + YA 200 RYT). Heather aspires by 2020 to go to the Advanced Buti Certification to not only refine her Buti skills but to also become a Master Trainer.
heather instructs the following:
Buti Yoga is a healthy blend of yoga and tribal archetypal dance. You will have fun, sweat, and dance to your true rhythm!!